Auramarine fuel supply units serve Poland-based ORLEN Group LNG Carriers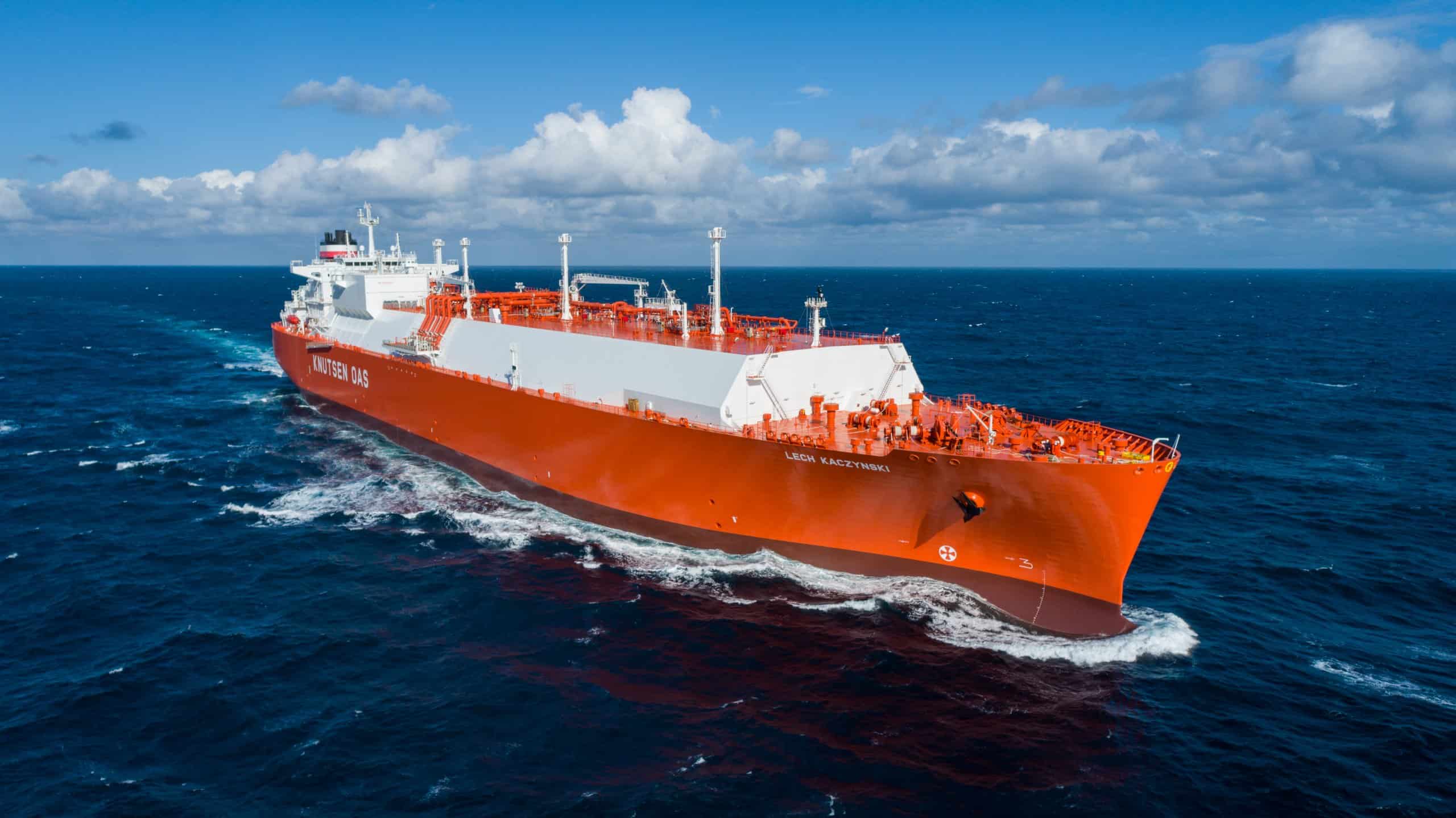 Auramarine, the leading provider of fuel supply systems and other critical auxiliary equipment for the marine, power and process industries, has completed the delivery of two shipsets of fuel supply units to the 174,000 cbm LNG-carriers Lech Kaczynski and Grazyna Gesicka.  
The LNG-carriers are owned and operated by Norwegian shipowner Knutsen OAS Shipping, and serving Polish company ORLEN Group. Both vessels were built by Hyundai Heavy Industries in Ulsan, South Korea. ORLEN Group plans to use the LNG carriers primarily to transport LNG from US gas liquefaction facilities.   
The Auramarine units were delivered to the vessels in a two-phase approach in November 2021 and March 2022.  Currently, all LNG-fuelled vessels require a back-up fuel (LSFO/MGO) system in the event of a lack of LNG availability in ports when on a long high seas transit, or if the LNG system is under maintenance.  Auramarine's fuel supply units enable a swift transfer to a backup fuel if one of these issues arises, enabling the safe continuation of operations at sea, the avoidance of costly vessel downtime, and ensuring the safety of the crew and cargo at all times.  Auramarine's fuel supply systems by nature comprise backups for all critical fuel supply functions.   
Auramarine's scope of delivery  
Auramarine supplied Lech Kaczynski and Grazyna Gesicka with fuel supply solutions to enable them to run primarily on LNG as well as traditional fuels. The composition includes:   
A AMB fuel supply unit for the use of MDO/MGO/ULSFO is supplied to each ship to serve the main engine (AMB-M-12-SS-LT-P-MP), comprised of automatic filters, pumps, heaters, coolers, pressure control valves, flowmeters, and a viscosity measurement system. A ULSFO/MGO changeover valve enables operation with low-sulphur fuels.
A second AMB fuel supply unit is provided to serve the three power-generating auxiliary engines (AMB-M-15-SS-LT-P-MP-EP), comprised of an electronically operated feeder, booster and flushing pumps, automatic filters, preheaters, main MGO cooler and Pilot MGO cooler.
In addition, a pilot feeder pump is also provided to ensure continuous pilot fuel supply during LNG operation.
About the LNG carriers  
Lech Kaczynski was launched in June 2022 and Grazyna Gesicka in September 2022.  
At a time when EU countries are looking for alternative gas supply sources and are rapidly expanding their LNG off-take capacity, Lech Kaczynski is likely to enter service early 2023, while Grazyna Gesicka would enter service in the second half of the year. Both vessels will be chartered by the ORLEN Group for around ten years.   
As part of ORLEN's efforts to support energy security, it will charter a total of eight LNG carriers to primarily service long-term contracts for the purchase of LNG from the US. This includes four more newbuild LNG carriers from Knutsen and two from Greek ship owner Maran Gas.