Filters mitigate the risk of new types of fuels causing excessive wear and tear to engine components. However, different fuels can require a change in filter replacement intervals; for example, sometimes these can be shorter than previously required.
Auramarine's filtration upgrades ensure that with the right filters in place, ships have better control over replacement schedules whilst following the latest engine manufacturer guidelines.
Fuel handling systems such as HFO and MDO feeder/booster units are usually equipped with auto-back-flushing filters, located typically after the feeder pump (also known as a supply pump).
To provide adequate engine protection, we recommend replacing existing filters with fine filters. Another possibility is to add a second (fine) filter in front of the engine. For such a second, separate filter we recommend our combined drip tray and installation frame which makes the installation easy and provides required safety for the additional filter during operation.
The suitability of each option depends on the system's current arrangement on board, as well as the engine manufacturer's latest recommendations. Auramarine's fine filters are available from six microns.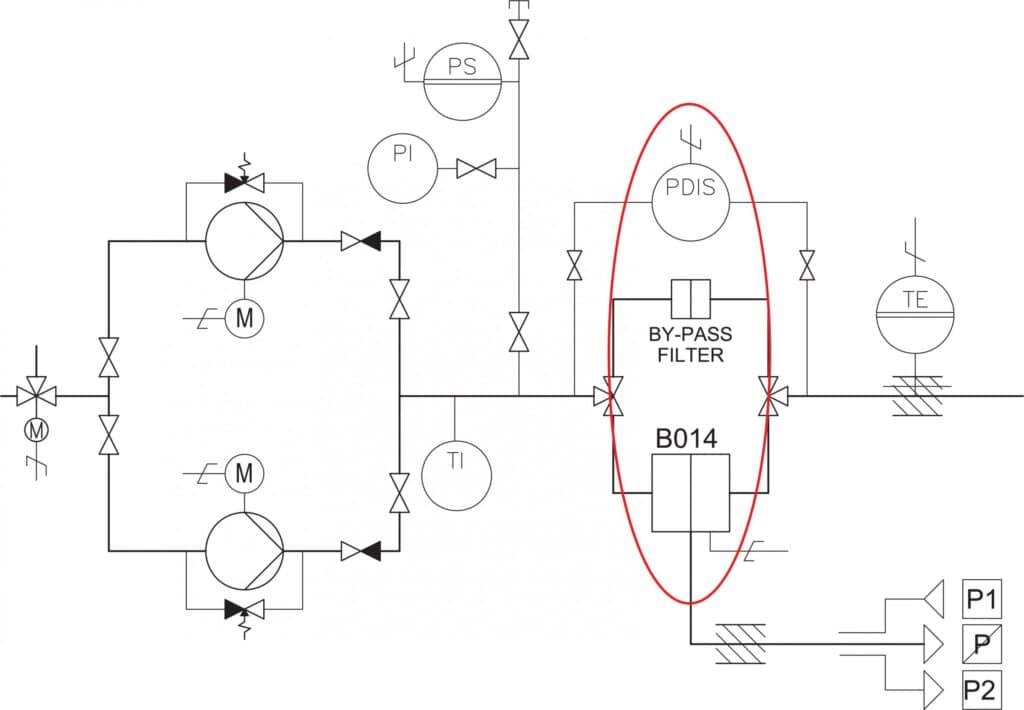 Suggested steps:
an analysis of your current system's ability to cope with engine manufacturer's requirements
suggestions for the best possible technical options to prevent potential damage from cat fines. In certain cases, the existing system has restrictions that call for a re-evaluation of the whole fuel handling process due to space constraints or control system issues.
modification design, including upgraded specifications (with filters starting from six microns)
quality components
support in incorporating modified items into your existing control systems