Our service excellence ensures your operational efficiency  - from essential support to lifecycle optimisation.
Ensure your fuel supply system receives expert global service
We are committed to ensuring the operational efficiency of your fuel supply and auxiliary systems throughout their lifetime. From design and delivery, to regular maintenance, the latest retrofits and modernisation solutions, we provide a holistic lifecycle service.
Maximise efficiency and combustion system health
Whether a ship, power plant or an industrial asset, every aspect of a fuel supply  system is crucial for maximising its operational efficiency and combustion system health. The technical integrity of this system, achieved through diligent planning and preparation, helps to keep your operational risks and costs at the lowest possible levels. It also ensures that your fuel system meets its intended requirements under pre-defined operating conditions. The same applies for the wide range of other Auramarine auxiliary systems, too.
Auramarine spare parts, lifecycle services and technical support are globally available through our main hubs in Finland and Shanghai, China. A global representative network is at your service in over 25 countries.
Initial installation at shipyard
On-time deliveries, at right price
Service and preventive maintenance
Training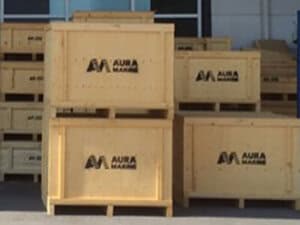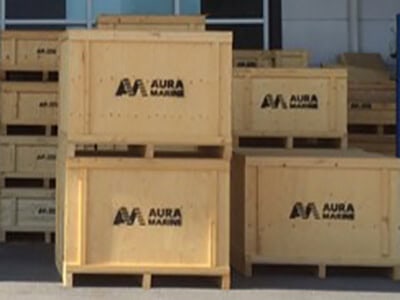 High-quality Auramarine spare parts, selected to fit your equipment perfectly and to ensure peak performance. The rapid, global availability of right fuel system spare parts for the right price is essential. Auramarine offers a range of flexible options for simple and efficient spare parts administration. This is important especially if the fuel system is running on different fuels than it was originally designed for. Find the right electric components, filters, flow meters, heat exhangers, electric motors, pressure gauges, pumps, thermometers, valves and viscometers. We also provide customised spare part kits and fleet services.
Read More