M/S MERI: 4500T DWCC Multipurpose Deck Cargo Carrier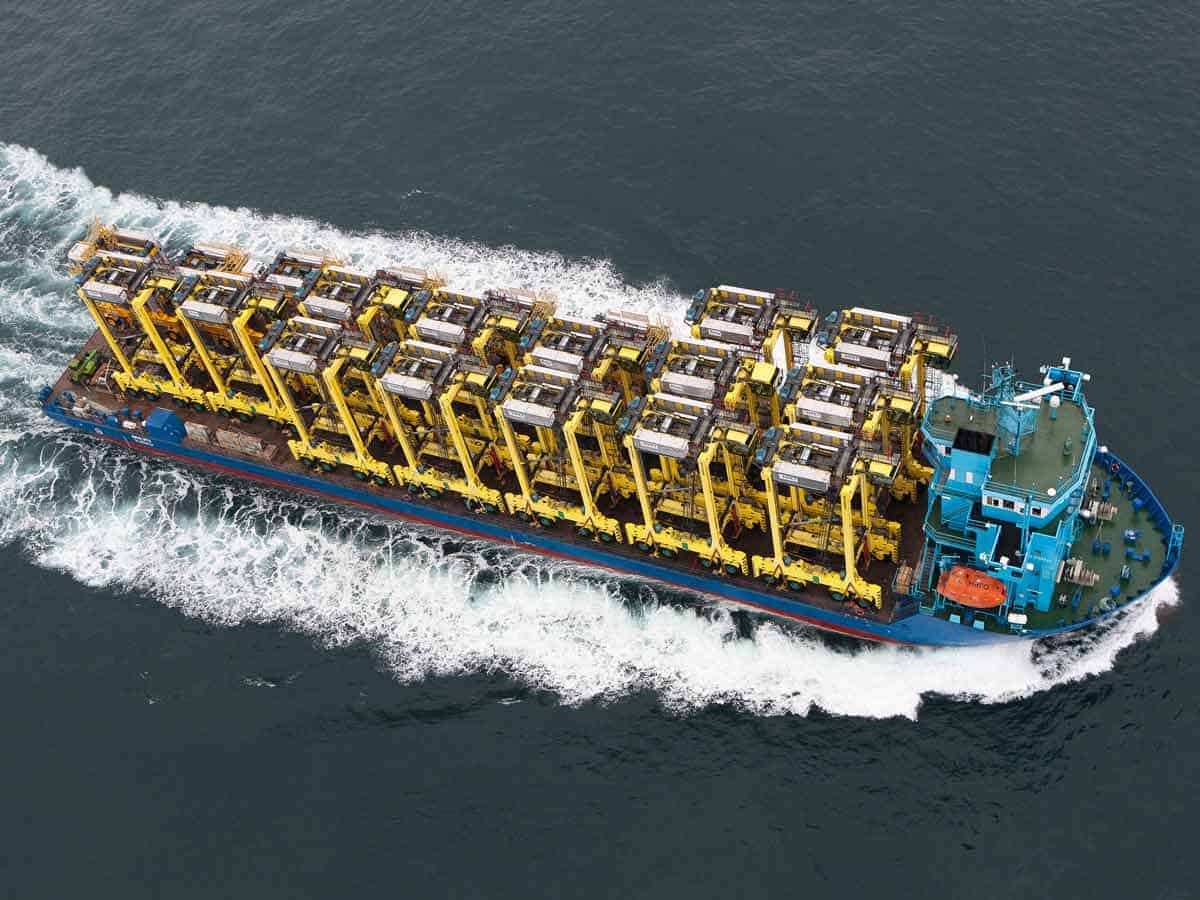 M/S Meri, owned by Finnish Meriaura Group is the first cargo ship in the world that has been designed to run on biofuel.  
The ship was delivered in 2012 (STX Finland NB 1379)  and is operated by VG-Shipping, part of Meriaura Group. Since its delivery a number of other biofuel capable ships have joined the  Meriaura Group fleet.  
Meriaura, being a pioneer in finding competitive solutions for low emissions and high fuel efficiency, trusted Auramarine for the design and delivery of the fuel supply unit for the vessel's three 1200 kW main engines. The fuel choices for this vessel are Intermediate Fuel Oil (IFO), Marine Diesel Oil (MDO) or Liquid Bio Fuels (LBF). Later on, MGO (Marine Gas Oil) was added to as a backup fuel choice. Regardless of the fuel in use, it is important that the fuel meets the set temperature and viscosity requirements at the engine inlet, as specified for the engine.  
The biofuel used by Meriaura Group for M/S Meri and the company's other biofuel capable ships is produced sustainably in Finland from recycled vegetable oils and side streams of food industry.  The vessel is designed for global operations. Its home port is Turku, Finland and it is designed to carry all from offshore wind farm structures to energy wood in the Baltic Sea area and has the ice class 1A.  
Meriaura has also brought out climate neutral freight contracts, powered by biofuel. 
Auramarine delivery scope:  
Auramarine Feeder Booster Unit AMB-M-3x01-EE

. 

 
The unit supplies fuel to three 1200 kW main engines, total output 3600 kW.  
The challenge in the design and manufacturing of the fuel supply unit was that it needed to fulfil the requirements set by bio oils, the properties of which differ significantly from those of traditional marine fuels.  
Their acidity, reactivity, filtration properties and coagulation were challenges that called for specialised solutions such as: 
Acid-proof materials
Capillary transmitted pressure gauges, switches and transducers
Surface temperature reduction through technical solutions
Enhanced initial heating and careful insulation
Hot-water preheating for backup fuel (MDO)
Scraper type self cleaning automatic filter
Before delivery the booster unit functions were carefully tested both with fossil and bio oils to ensure trouble-free operation. 
Retrofit for additional fuel options 
A few years later MDO as backup fuel was replaced with MGO which has lower viscosity than MDO. Therefore, a self-sucking feeder pump was added to the system to prevent potential risk of feeder pump cavitation due to the low MGO fuel viscosity.