Auramarine Asia opens new factory to enhance its global offering for the marine, process and power industries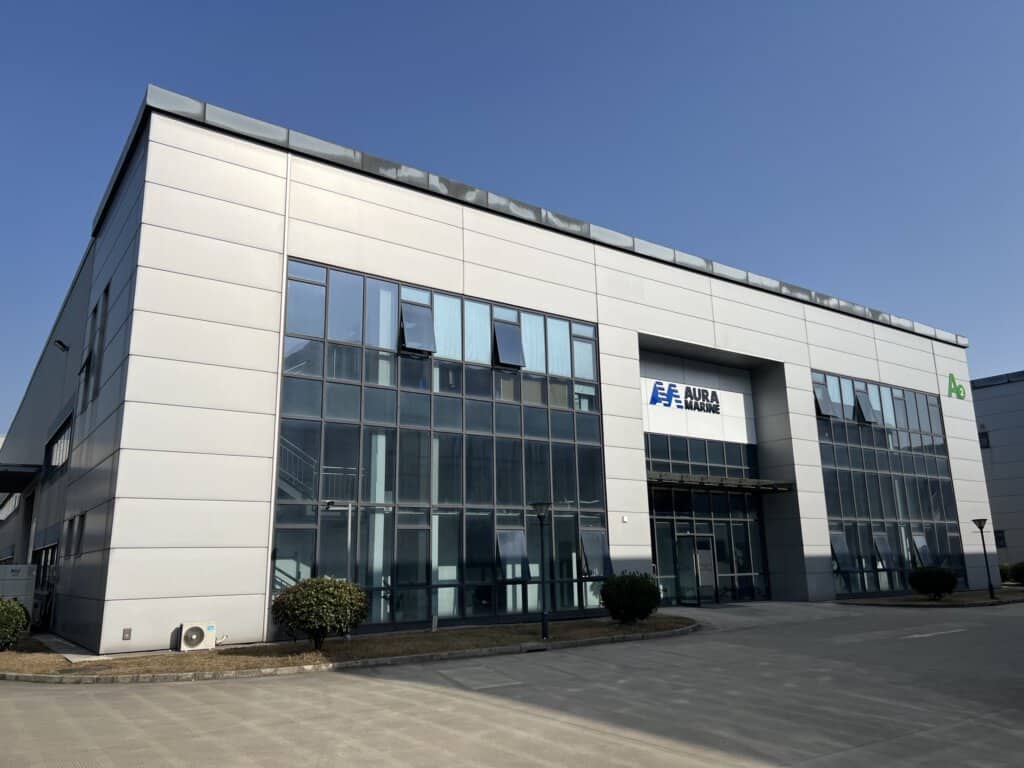 The new and improved facility in Shanghai, China will increase production capacity and serve as a primary hub for Auramarine's fuel supply units for future fuels.
Shanghai, China – 7.3.2023: Auramarine, the leading global provider of fuel supply systems and other critical auxiliary equipment for the marine, power and process industries, has announced its relocation in Shanghai, China to ensure the company continues to serve these markets with high-quality products and services.  
As well as improving the working environment for its workforce with the latest technologies and a larger facility, Auramarine's new factory will also enhance its global customer services offering and act as a base for its intensive research and development programme in line with the drive for new sources of energy and sustainability in the markets it serves.
As Auramarine strives to support the marine, power and process industries with decarbonisation goals and augment the uptake of future fuels, the factory features a separate dedicated manufacturing line for its fuel supply units for methanol consumers.
Launched last year, Auramarine's methanol system has already received considerable interest, and deliveries are to be expected from this year. The factory is expected to have the capacity to deliver up to 500 units per year.
In addition, the new factory has been designed with efficiency in mind, producing less waste and complying with strict local regulations to minimise the environmental impact of operations.
The relocation was completed before the Lunar New Year, and work begun immediately following the end of the festival.
Commenting on the announcement, Auramarine's CEO John Bergman said: "Our new factory enables us to increase our production capacity to meet the demands of the coming years, while also providing a first-class working environment for our dedicated staff. All of these improvements will result in shorter lead times, a wider variety of testing possibilities, and an enhanced services offering for our clients in Asia and across the globe."
"The last few years have seen no shortage of challenges, but it has brought global industries and people together to connect and collaborate on a greater level. I have witnessed first-hand in our Shanghai factory the hard work and dedication of our workforce, that enabled us to not only recover from the working restrictions caused by Covid-19 but also exceed our targets. I look forward to seeing our business grow and people thrive in our new and improved facility."
Auramarine Asia's General Manager Tomi Julin also added: "The continuing rapid growth of the Asian maritime market, and the move towards cleaner fuels – including methanol – will require expanded fuel-supply infrastructure. I am incredibly excited that our new factory will enable us to provide even greater support to our customers in Asia as they undertake the vital green transition, while we also provide the best working conditions for our team."
ENDS
Notes to Editors
Image caption: Auramarine Asia new premises in Shanghai, China

About Auramarine Ltd

Auramarine is the trusted fuel and auxiliary systems expert for the marine, power and process industries. Our proud heritage stems from the company's foundation in Finland in the early 1970s. Since then, Auramarine has delivered more than 15,000 robust and reliable auxiliary systems to our customers all over the world, continuously aiming for superior service and customer value. Auramarine has more than 100 employees with offices in Finland and China, and representatives in more than 25 countries. www.auramarine.com

Issued by BLUE Communications
For media enquiries or interviews, please contact: 
Emily Dove
Emily.Dove@blue-comms.com
+44 7711 593576