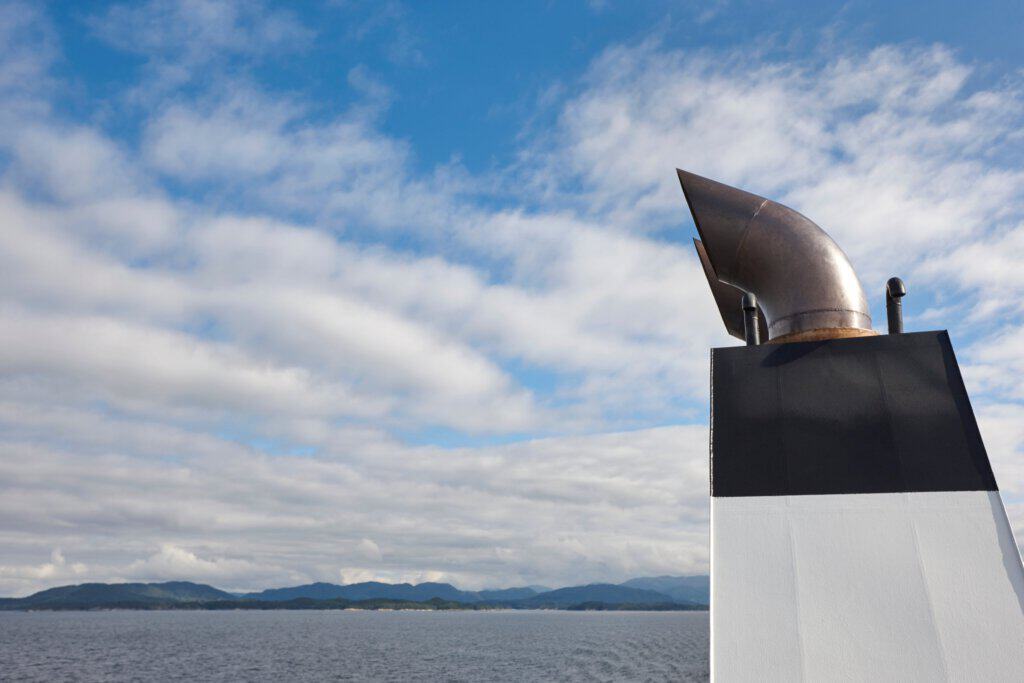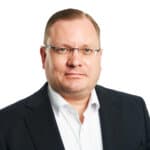 By John Bergman, CEO, Auramarine 
It seems as though 2023 will continue at pace where we left 2022; a drive for decarbonization amidst the fast-paced transition and increasing complexity of the marine energy market.  Where there is no 'silver bullet' solution for the commercial fleet, but where choosing the right evolutionary pathway for your vessels will require a sophisticated and tailored approach that brings together the expertise of knowledgeable partners.   
The scaling up of low and zero-carbon fuels is moving in a positive direction but the bunkering infrastructure will take time to develop to ensure availability and supply at the right price.  With this in mind, and based on the current energy mix, it is likely that ship owners will use LNG or drop-in fuels in the foreseeable future as their first transitionary step towards decarbonization. 
As a sustainable fuel, biofuels are valuable in the short to medium term—particularly as blends, with their ability to 'drop-in' to tanks without any significant modification in engines or infrastructures. This year we expect to see an increasing number of biofuel trials and partnerships with the intention of driving collaboration and alternative fuels. 
In terms of LNG, the supply and infrastructure are already in place, and it is globally available. It can immediately reduce emissions, compared to fuel oil, and ensures compliance with other emissions reduction regulations – for example the IMO's Global Sulphur Cap. It also opens the door to carbon-neutral options – such as bio-LNG, synthetic LNG and ammonia – which will be crucial in the near future and more trials in this area are to be expected. 
However, the impact of Russia's invasion on Ukraine saw substantial price rises, and weak demand from China—due to their stringent lockdown restriction—which stemmed the growth rate of the fuel. Despite this, research from DNV shows that "against all odds, 2022 turned out to be almost on par with the record year of 2021 for LNG-fueled ship orders." 81% of all vessels ordered with alternative fuels last year will run on LNG. 
As prices become more competitive, and cleaner variants – such as bio-LNG and synthetic LNG – become available, the outlook will become even more positive. This is best summarized by DNV's report which states "The underlying growth for LNG fuel is nevertheless very strong and the market will likely return with a boom at some point, with bunkered volumes expected to triple within a very short time span."   
It is important that the maritime industry has the tools and partners to safely manage the uptake of LNG as the marine fuel supply chain transforms. All LNG vessels require a back-up fuel supply system in the absence of port availability or any issues with the existing LNG system to ensure the safety of the crew, passengers, cargo and the asset, as well as avoiding unnecessary downtime and associated costs. Fuel supply units are therefore crucial in securing a steady supply of pilot fuel to a vessel's engine and to safeguard operations as backup for the LNG/LPG system. 
While LNG and biofuels will be the main focus in the short term, the development of other fuels will continue at pace, including methanol and ammonia, as well as different sorts of biodiesels.  
The prominence of methanol is growing in the maritime industry as it offers simple handling and storage, reliable combustion and can be a carbon-neutral fuel when produced from renewable sources or captured carbon. Following last year's increase in global newbuild orders for dual-fuel green vessels, methanol is becoming more popular and 43 newbuilds are expected to use the fuel in 2023, according to the China Association of the National Shipbuilding Industry (CANSI). 
The potential of methanol as a marine fuel has been recognized in the industry, and the coming year will see more methanol powered engines on order and more partnerships focused on upscaling methanol as a marine fuel. At Auramarine, we have already developed a fuel supply unit to support the uptake of methanol, and received significant interest among ship owners, operators, OEMs and shipyards. 
Ammonia is also starting to gain traction as it can be considered zero-carbon if produced from renewable sources. Infrastructure is not yet available for large scale uptake, and further research is required. Throughout 2023, we will see more developments in ammonia as a marine fuel, and at Auramarine we are in the process of developing a fuel supply unit to ensure ship owners have flexibility and choice.  
As well as the transition to cleaner fuels, a regional transition is also underway in the shipping industry, which is likely to accelerate in 2023. The Asia marine fuels market is projected to grow in 2023, driven by global awareness of the acute climate challenge, but also regulatory changes and pressure from cargo owners, charterers and the financial community. It can be expected that biofuels will reach five million mt/year in Singapore by 2030 on the back of the development of the Maritime and Port Authority of Singapore's (MPA) quality standard for biofuel blends, which will further increase biofuel bunkerings in 2023.  
China's general marine fuels market is expected to grow to around 4.5% next year due to high trade activities with major global economies. Specifically, its biofuels market is likely to see strong growth between now and 2031; the key driver being the growing need for cleaner fuels in cities and ports to reduce GHG emissions. 
I have experienced first-hand the increased drive in China for alternative fuels and technologies that support their uptake. Auramarine's growing presence in this region will ensure our customers have the solutions required for their decarbonization pathway.  
All this shows that the shipping industry is making positive strides towards decarbonization. It also reinforces the importance of having a flexible, fuel-agnostic approach to maritime decarbonization, to ensure ship owners and operators have the right solutions for whichever pathway they choose. Auramarine has been focused on developing fuel supply systems for low and zero-carbon fuels to help accelerate sustainability in the marine, power and process industries, while also encouraging the wider uptake of green fuels.  
The key to decarbonization will be to carefully consider the unique needs and requirements for each vessel, maintain an open mind, and work with knowledgeable partners to find the right strategy for your fleet. 
Original article published by Marine Log in January 2023