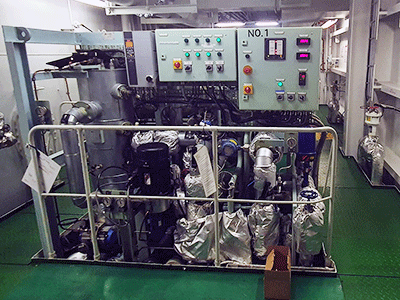 Lauri Helkkula, Director, Lifecycle Services, Auramarine Ltd.
Ever increasing efficiency requirements
As a leader and pioneer in fuel supply systems for the maritime industry, it is critical that we always stay one step ahead of market change. Our focus must always be to support our customers with new innovations, technology, and services so they can meet the new challenges that they face and thrive.
Since the age of sailing ships, owners and operators have always prioritised saving time and money by increasing operational and procedural efficiencies. While increasing profit margins is therefore not a new concept, our turn-key lifecycle solutions help meet the needs of the modern ship owner. Those requirements being tighter project deadlines, less resource, supply chain issues, more complex vessel design and budget restrictions.
The value of turnkey lifecycle solutions
Our turnkey lifecycle solutions help alleviate these new pressures. Firstly, we support owners and operators in meeting tight project deadlines by centralising an otherwise fragmented supplier group and supply chain. By having the responsibility with a singular party, the project is not only easier to co-ordinate but does not require the alignment of multiple schedules.
Secondly, our global team of experts and partners provide a service that offers unrivalled flexibility that would typically otherwise require a number of different internal functions or sourcing from several suppliers, to design, deliver, conduct installations, and optimise every element of a system. This enables an owner or operator to completely outsource the project with less pressure to the business, that meets a designated budget and does not incur delay or the requirement for additional internal resource.
As it stands, being a streamlined company, we are one of the most cost-competitive suppliers in the industry to offer such a comprehensive and integrated service, that also contains design. In fact, our team of experts can tailor projects to meet the specific space and installation requirements of a vessel, and components can be optimised to match the environment. For example, if the equipment needs to be taken onsite in several parts, this can also be planned and designed in advance. Our system expertise means we can manage the entire project while also considering essential and unique design factors, such as the safety and functionality of the equipment.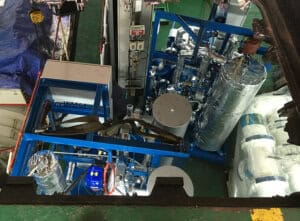 Looking to the future
In 2015, we first offered a complete turn-key service to a local passenger ship owner who wished to change their existing standard pumps to low-maintenance magnetic drive pumps, including electrical and piping modifications. Since then, we have responded to the growing demand for complete turn-key solutions on both smaller and larger projects. For example, we recently finished a project while the ship was docked in port. Our team was able to conduct the heat exchanger preparation prior to installation, ship the parts onboard and conduct the installation, which in turn meant the project was centralised to one core team and without incurring any unnecessary or unplanned downtime. 
On a larger project, we managed the installation of a new fuel supply system and piping installation. By using the expertise of the retrofit team, project manager, service engineers and our partners we were able to optimise and manage every element of the project and play a major role from design through to installation.  
For Auramarine, 'turn-key' means that a project schedule is always met and that the outcome fulfils unique client requirements. For example, in collaboration with our team of trusted global partners we can ensure that installation is aligned with a ship's docking schedule or power plant maintenance break. 
Looking to the future, we see huge scope for expanding this service to fulfil upcoming ship efficiency indexes and requirements, as well as other technical upgrades. The drive for sustainability continues, and growing supply chain pressures require efficient and expert solutions. As the owner of such a comprehensive turn-key service, we envision our role in this capacity to significantly increase as a result.  
Find out more about our turn-key lifecycle solutions and how we can support your project HERE.
Send us an inquiry HERE.