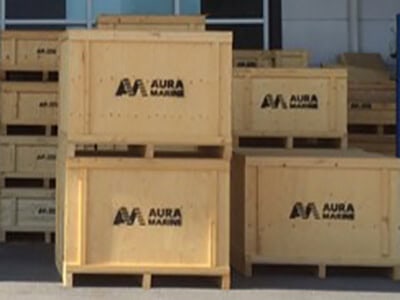 In just a few months there will be an acceleration in change within the global marine market. From procurement planning to the technical detail of engine room operations, change is everywhere, and has the potential to impact all levels of operations. With procurement measures, such as spare parts for fuel systems, one of the few factors set to remain the same is continuing to safeguard your vessel to avoid downtime.
Over the past 45 years Auramarine has delivered over 14,500 reliable, high-performance auxiliary systems to customers all over the world. With a global distributor network that provides world class fuel supply systems supported by comprehensive lifecycle services for customers in Europe, the Middle East, Asia and the Americas, we have spent decades delivering high quality spare parts with fast delivery and competitive prices. In addition to this, we continue to serve our customers by providing planned maintenance systems that allow the process to be seamless by streamlining the ordering process.
As the marine supply chain continues to evolve, Auramarine continues to manage the development of its solutions ensuring scalability and adaptability as vessel operating conditions change. We have the reputation as the pioneering and trusted fuel systems experts and are known for reliability, performance and in-service support. As part of our service, we continue to provide customers with an easy to order system and wear parts that can be used on various fuel supply system designs.
In addition to this, our deliveries directly from stock for most items ensures the continual smooth running of operations.
Continuing to support our customers is key to our business. We continue to stress the importance of proactive, planned maintenance and the urgency around this to protect critical equipment and provide peace of mind.
Read more about our Genuine spare parts