Coronavirus: Auramarine has received permission to re-start operations in Shanghai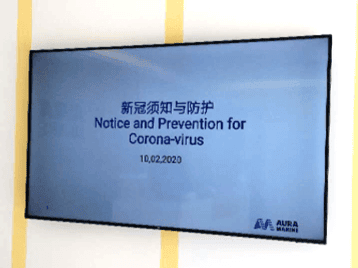 In light of the novel coronavirus (2019-nCoV) recently spreading in China and abroad, all enterprises in Shanghai received a "work opening emergency notice" on 10th February. These measures include effectively reducing the concentration of personnel and blocking the spread of the epidemic to better protect the lives and health of the people, in accordance with laws and regulations and the city's major public health emergency first-level response mechanism.
Auramarine has received permission to start operations in Shanghai with reduced number of personnel  on 17th January 2020. At the same time, we are in contact with local authorities to receive permissions for rest of the employees as soon as possible. 
We will remain in continuous contact with our local subcontractors to minimise any potential delivery delays from this temporary shutdown. We regret any inconvenience that this has caused and appreciate your patience.