Auramarine announces purchase of Finnish Measurement Systems Ltd business operations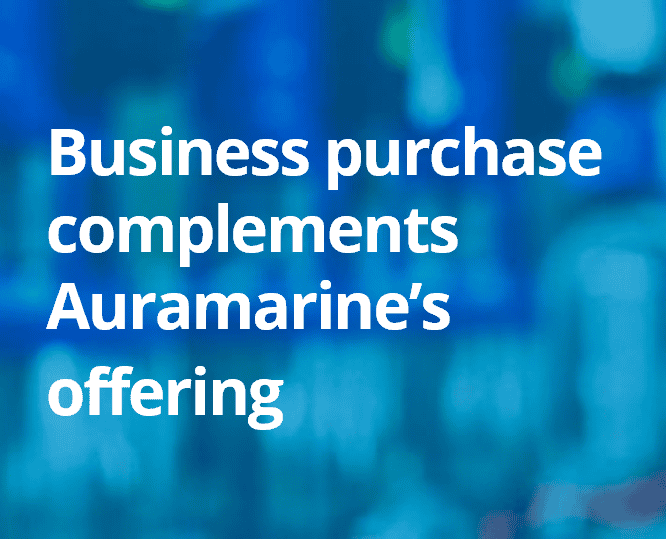 Lieto, Finland – Tuesday, May 16th 2023, Auramarine Oy and Finnish Measurement Systems Oy (FMS) have entered into a business transaction whereby FMS's business operations will be transferred in their entirety to Auramarine Oy. The transaction supports Auramarine's strategic goal to offer an extended selection of solutions to its current and new customers.
FMS's main product is the "Porla Analyser" fuel quality analysis device, targeted at oil refineries market for analysing the compatibility of oils.
With today's expanding variety of fuel oils, Auramarine sees the benefits of this product also along the fuel supply chain in the maritime industry. "Auramarine's almost 50 years of knowledge and expertise has enabled us to develop a blueprint for bringing new fuels online from a fuel supply perspective. These analysers are a good fit to our current products and services portfolio. Auramarine looks forward to expanding the product's customer base to the marine industry and the operators that serve it." says John Bergman, CEO at Auramarine Group.
Finnish Measurement Systems has been an active oil analyser manufacturer since 1996. Dr. Juha Vilhunen, Managing Director of FMS says: "Over the years, we have developed our products and services in close collaboration with our customers and partners in oil and petrochemical industry. Both myself and our Product Manager Mr. Jurg Waldvogel have earlier last year expressed our intention to retire from FMS operations and started to look for a suitable buyer. We are confident that Auramarine's approach and plans for the Porla products will provide a good continuation to the work we have accomplished so far."
The business transfer was started in November 2022. At Auramarine, the business is operated by Lifecycle Services business line.
---
Notes to Editors
About Auramarine Ltd
Auramarine is the trusted fuel and auxiliary systems expert for the marine, power and process industries. Our proud heritage stems from the company's foundation in Finland in the early 1970s. Since then, Auramarine has delivered more than 15,000 robust and reliable auxiliary systems to our customers all over the world, continuously aiming for superior service and customer value. Auramarine has more than 100 employees with offices in Finland and China, and representatives in more than 25 countries. www.auramarine.com
Issued by BLUE Communications, on behalf of Auramarine
For media enquiries or interviews, please contact:
Emily Dove
Emily.Dove@blue-comms.com
+44 7711 593576