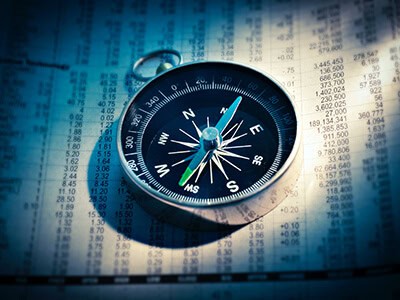 We recently spoke to our new chief executive officer, John Bergman, to find out more about his first few months at Auramarine, following his appointment in June, and his plans for growth and expansion over the coming year.   
Can you give us an overview of some of your previous roles, and share what learnings you will apply to Auramarine? 
My background is primarily within the process industry, more specifically in paper machinery as well as the power plant industry. Over the past 20 to 25 years, I've always been on the supplier side, working for large multinational companies like Valmet and Voith Paper Group and my last role was as CEO of  Raumaster, the global leader in material handling systems. 
There are two clear learnings that I believe are very relevant from my past experience, which are applicable to the marine and power industries and Auramarine. 
Firstly, in business, every now and then you are required to react to monumental change where companies need to adapt and evolve in order to respond to industry challenges such as new regulations or the onset of new technologies and innovations.  In these instances, there's a fundamental need to reconfigure and regroup and create a clear strategy that is positively focused on seizing the opportunities that change inevitably always brings. 
This is something I've experienced several times in my career. Clearly, the shipping industry is going through a profound period of change on the back of IMO 2020, decarbonisation targets, and the demand for increased sustainability, and I'm looking forward to charting a path that will enable Auramarine to realise growth and success in this new, and exciting environment. 
Secondly, the one thing which has always remained consistent – especially throughout a period of change – is that the focus must always be placed on the customer.  We must take a forensic approach to genuinely understanding their needs, their pressure points and the challenges that they face.  As a company, this enables you to develop solutions and products that deliver what they want.  And it's also the foundation to building a relationship with them where we are seen as trusted partners rather that purely suppliers.  It is where true value is derived from, and it is this customer centric approach, which is not only incredibly important to me, but is a value that I want to expand and develop at Auramarine. 
What aspects drew you to Auramarine? 
I was well aware of the history and background of Auramarine and I have a strong relationship with the owners of the company. I admired the entrepreneurialism of the Salo family. It was their spirit and drive to develop a leading business of the future that really resonated with my ideals and stood out to me. 
I've been living in China for three and a half years and was discussing with the Auramarine team about how the rate of production in China is almost ten times the speed of that in Europe. I said how in China we would try different approaches to find success.  Sometimes you don't always succeed, but that's ok, as long as you learn from it and continually move forward in a positive and progressive way. 
I want to apply this same fearlessness, entrepreneurialism, and drive for innovation and evolution at Auramarine, embedding it into the culture in a commercially sensible and sustainable way.  That is exciting to me, and key to ensuring Auramarine reaches its true potential and its ambitious growth objectives. 
As CEO of Auramarine, what are your immediate and long-term priorities? 
I strongly believe that we don't just sell a product. We sell reliability, safety, compliance assuredness, operational continuity; real value that delivers tangible results. We are always working on our R&D pipeline, where we have several focused projects in relation to new and future fuels, new changeover systems, and new product and service lines. All this adds up to providing customers with solutions that serve to meet and overcome the challenges that they face. 
The shipping industry is fundamentally transforming, and while we must always deliver against the short-term challenges, we must also evolve so that we can thrive over the coming decades.  Auramarine has a long heritage and a track record of continuous innovation, so I am confident that we can deliver this, and maintain our leadership position. 
What can you say about those new product lines at this stage? 
As I've said, firstly, new product and service development needs to be conducted in line with the evolving market against the backdrop of IMO 2020 and the transforming marine fuels market, which will look very different in five- and ten-years' time, particularly in line with the industry's decarbonisation targets. As a company, we understand the pressures our customers face in relation to this, and I am confident that we will innovate and evolve in the right way that meets their needs and continues to position Auramarine as a market leader.   
 To be specific, we're currently developing a new product family. This will include a PLC control system to improve connectivity and communication between a vessel and its control systems, enabling data collection to help in reducing the workload of the ones installed. In line with our other products and services, it will save both time and costs in maximising efficient operations through increasing operability. Owners and operators will also benefit from predictive maintenance, improved reliability from more advanced data logging, and even easier installations. We're excited to launch the new range during next year. 
 And in line with the industry's decarbonisation focus, we're also continuing our work on the BioFlex project in conjunction with VTT Technical Research Centre of Finland Ltd, Business Finland, Fortum, Neste, Pohjanmaan Hyötyjätekuljetus, Polartek, ST1, Valmet and Wärtsilä. After reviewing the feasibility of biofuels, we believe they are one of the most viable low-carbon fuel options and we are delighted that we have already delivered units to support the use of biofuels. In conjunction with this, we are now also looking to investigate sustainably viable sources of energy by progressing waste-based biofuels.  
Considering the events of the past six months, where do you predict the industry will be a year from now? 
There is clearly a lot of uncertainty in relation to the impact of the global pandemic, but I believe strongly that the global economy will bounce back in 2021. In particular shipping is fundamental to successful economic progression and has the capability to respond quicker than other sectors. For example, China's manufacturing output has returned to pre-pandemic level, which can only be positive for the shipping industry.  
 I am confident that there is a bright future ahead for us.