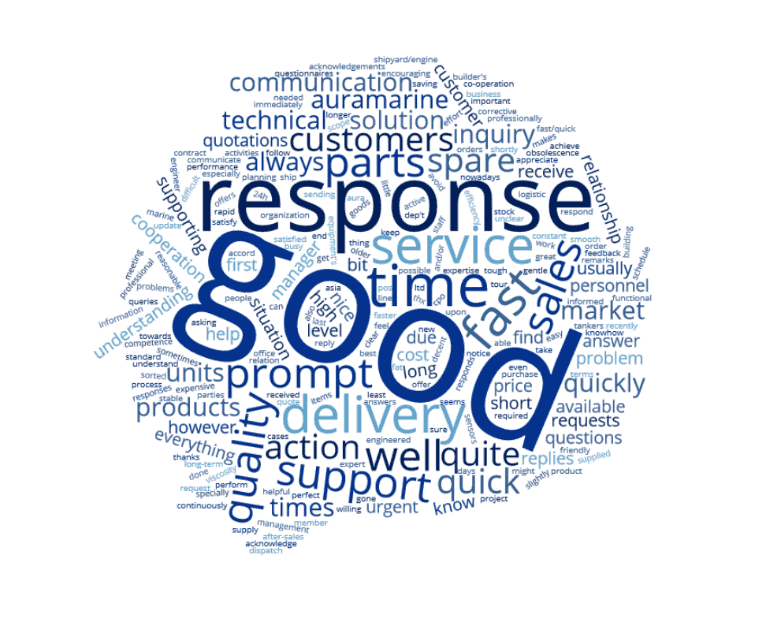 The previous Auramarine customer satisfaction survey was conducted in 2016. This year, Auramarine's customer satisfaction survey was sent out to the key customers in January 2018 and results were reported at the end of February. A warm thank you to all who participated!
The survey measured the overall customer satisfaction and the satisfaction in specific focus areas. Such focus areas were communication, sales, documentation, warranty handling, spare part deliveries and after sales services.
Feedback and actions
The results of the 2016 survey indicated that we could focus more on customer support. We strengthened our customer support function based on that feedback and this  year we were pleased to see that it paid off. Our customers acknowledge the positive impact of our improved customer support. According to this year's feedback our customers also appreciate our level of technical support and expertise and our ability to understand technical problems. We also scored well in overall response time and in taking corrective actions without delay.
However, the feedback also shows that there still is room for improvement. In certain cases we can improve our response time and level of technical documentation.
The results of this year's survey have supported us in defining the next steps for improvement and we hope to see the impact in the next survey.
But you don't have to wait for the next survey. Feedback is welcome in all formats also between surveys, so talk to your contact person at Auramarine or to any of our representatives serving 25 countries globally. You can also leave a message on our new website. 
Let's keep in touch!
P.S: The lucky winner in the related sweepstakes for a sports watch is Tommy Back from Finland. Congratulations!