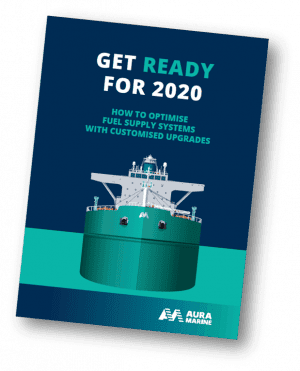 Introduction of new fuels requires a fuel supply system evaluation
It is likely that the fuel supply system for your ship's main and auxiliary engines was originally designed to run on fuel with different properties to fuels compliant with IMO 2020 and sulphur emissions control area (SECA) regulations. These regulations limit the sulphur content in all marine fuels to 0.5 percent globally and 0.1 percent in SECAs. Furthermore, it may not have been designed for fuel changeover procedures. Maintaining the correct fuel viscosity, temperature and pressure at the engine inlet is crucial, regardless of the fuel in use or the complexity of a particular fuel supply system.
When introducing any new fuel, there are certain engineering and design modifications that should be carried out to ensure continuous and reliable operations. The components in fuel supply and handling systems can be susceptible to leaks, clogging, thermal stresses, excessive wear and sensor malfunctions. Furthermore, they can be impacted by other instabilities caused by different fuel properties or incompatible fuel mixes. Diligent planning and modifications help to mitigate the risk of these events and keep operational costs as low as possible. Whichever method or fuel type you choose for complying with 2020 regulations, Auramarine's experts are committed to ensuring that your post-2020 fuel system delivers the best operational safety and performance.
For more information, download our free pocket Guidebook!