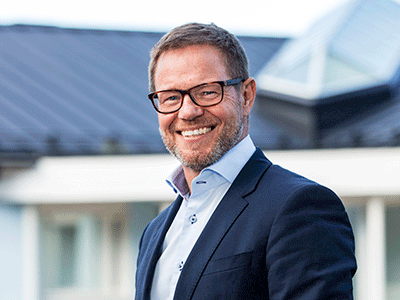 Auramarine has updated its brand identity and website
We are excited to launch our updated brand identity and web service.
Our brand identity was last updated in 2013 and the web service several years before that. Today, we are taking a step forward by announcing Auramarine's updated brand identity that resonates better with the company's current strategy and business environment. Since the previous updates, the whole fuel industry has developed significantly, especially in the maritime sector. The new branding also emphasises Auramarine's fuel system expertise in the power plant industry.
The new brand elements help to create a fresh and consistent look both in print and online. The most visible element is of course the updated logo, which preserves the familiar AM symbol and the traditional blue colour. The new set of logos provides flexibility for various channels and platforms. Some robustness was added to the logo to resonate with our robust products. The two peaks of the symbol also remind us of the two key industries we serve: maritime and power.
The updated Auramarine website with a clear presentation of our offering and easy-to-find contact network is an essential part of the brand update. We deployed a completely new architecture to help you find quickly and easily any information or support you may need on Auramarine auxiliary units and their related services.
Auramarine's products and services result from a combination of heritage, expertise, reliability and flexibility. Our updated brand identity and web service are designed in the same spirit: recognisable, flexible, and easy to get in touch with.
We hope that they serve you well!
Yours,
Ole Skatka Jensen
Chief Executive Officer
Auramarine Ltd.